Coming Home: An Online Retreat
26 November, 2020

-

10 December, 2020

RM200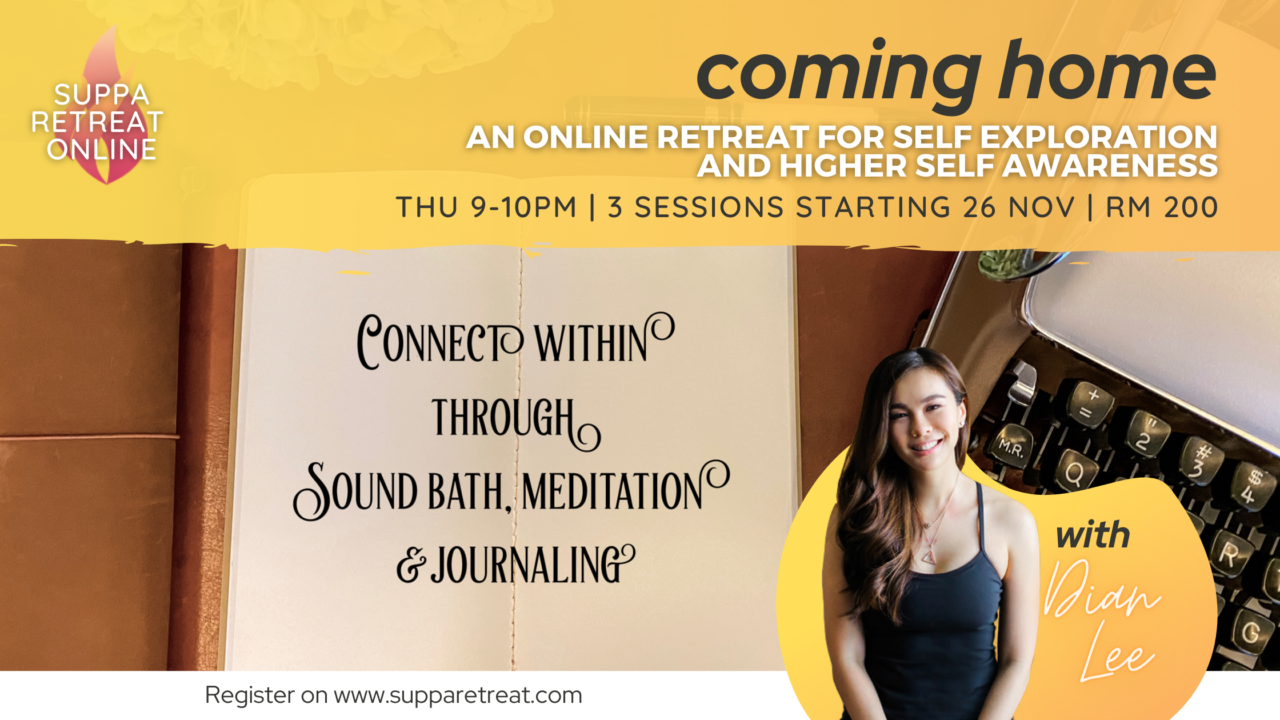 An online retreat for self exploration and higher self awareness through meditation, sound baths and journaling.
'When an egg is cracked from the outside it's broken. When an egg is cracked from the inside it's rebirth"- AMA
What to expect?
It's easy to get lost in the busy-ness of life. This 3 part online retreat is an exploration to help you find your way home to yourself to ground, heal, connect and return to the vibrancy of yourself. Each 60 minute session will include a guided meditation, sound bath and time to journal your thoughts and contemplation.
What you'll learn?
• How to build self-esteem, experience an enhanced sense of belonging, and create a deeper sense of connection to yourself and others
• Tools to address and embrace the uncertainties in life, what does it mean by living life in the flow.
• Learn simple breathwork and meditation technique.
• Discover the joy of journaling.
Who should join?
-Any individual who wishes to connect to their inner landscape.
-Individuals who are overwhelmed with work and stresses of everyday life.
-Anyone who is curious about meditation, sound bath and journaling.