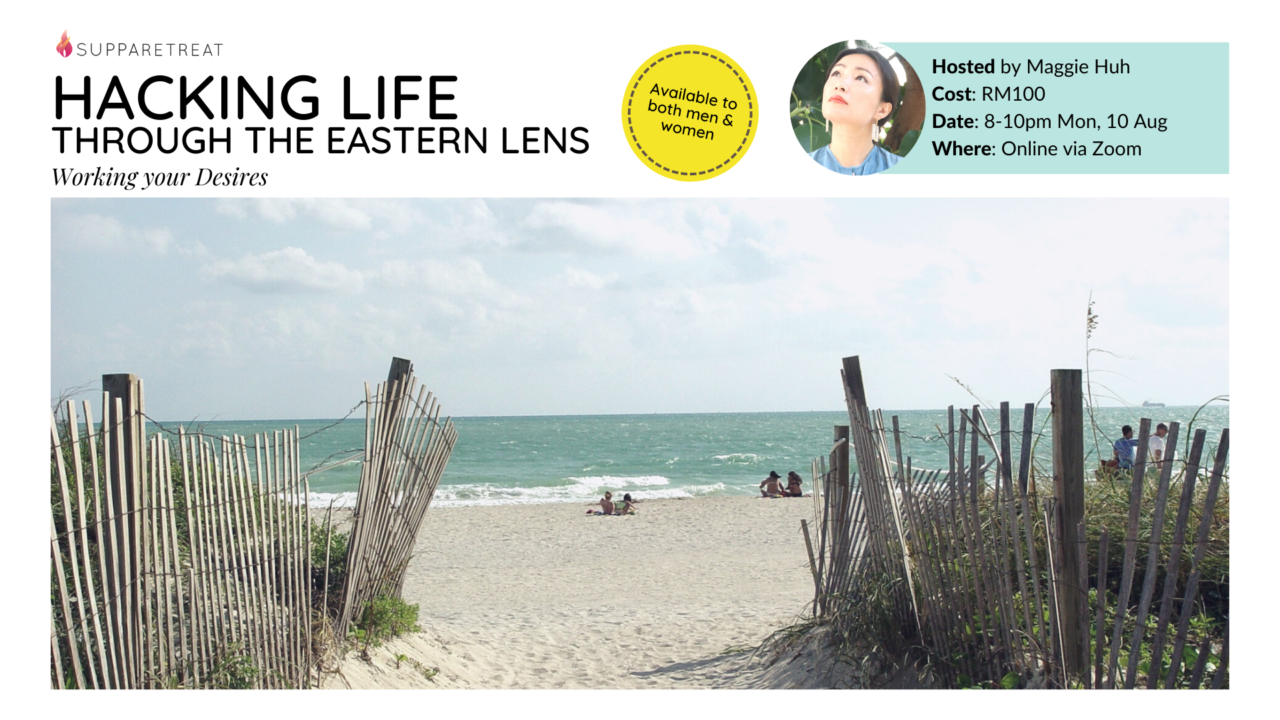 Hacking Life – Working Your Desires
10 August, 2020 @ 8:00 pm
-
10:00 pm
UTC+8
You can't always get what you want…
Everyone has their own strong desires to achieve something in life. Maggie explains why we have the desires and how to work with them wisely with everything you already have in your toolbox. The desires maybe for something you should be doing in your life.
About Hacking Life Series
A series of short talks on big and small life issues/questions based on the Eastern philosophy of yin & yang and five elements. In this series, Maggie shares the teachings and wisdom that has been passed down for millennia, how they made sense of the world and how they navigated through life through peaks and valleys.