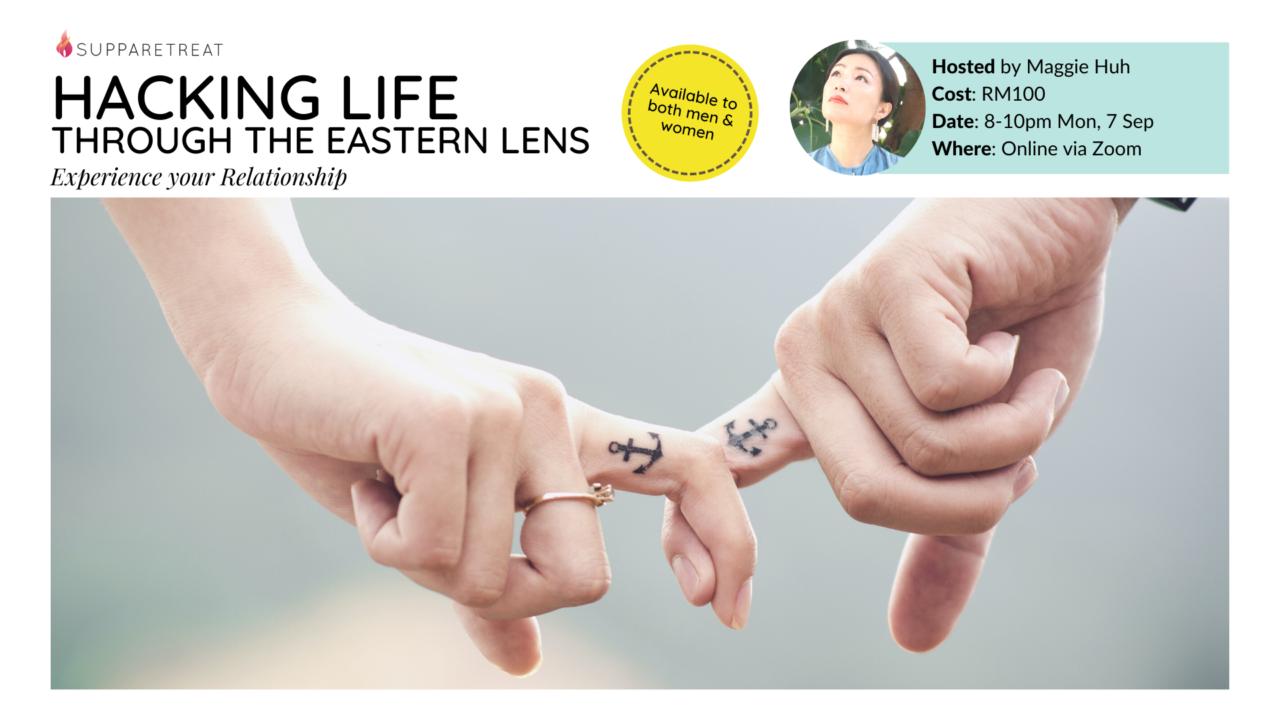 Hacking Life: Experience your Relationship
7 September, 2020 @ 8:00 pm
-
10:00 pm
UTC+8
Love is the most wonderful thing we experience in life but more often than not, it's not as easy as we wish it to be. Let's talk about love in this session. How to love wisely and be loved as well, and what to learn from all such relationships.
About Maggie
Maggie is a Qigong master, Eastern philosopher, Life Cartographer and researcher of Buddhist scriptures. After working in hospitality and sales & marketing at international corporations, Maggie felt a calling for change to a more fulfilling and meaningful life. She thus deepened her meditation practice, which had been her secret passion for over a decade by then. Starting her meditation journey in Western tradition, Maggie then explored Zen Buddhism and Eastern philosophies and practices. Now, her daily routine starts at 3 a.m. with meditation.
About Hacking Life Series
A series of short talks on big and small life issues/questions based on the Eastern philosophy of yin & yang and five elements. In this series, Maggie shares the teachings and wisdom that has been passed down for millennia, how they made sense of the world and how they navigated through life through peaks and valleys.