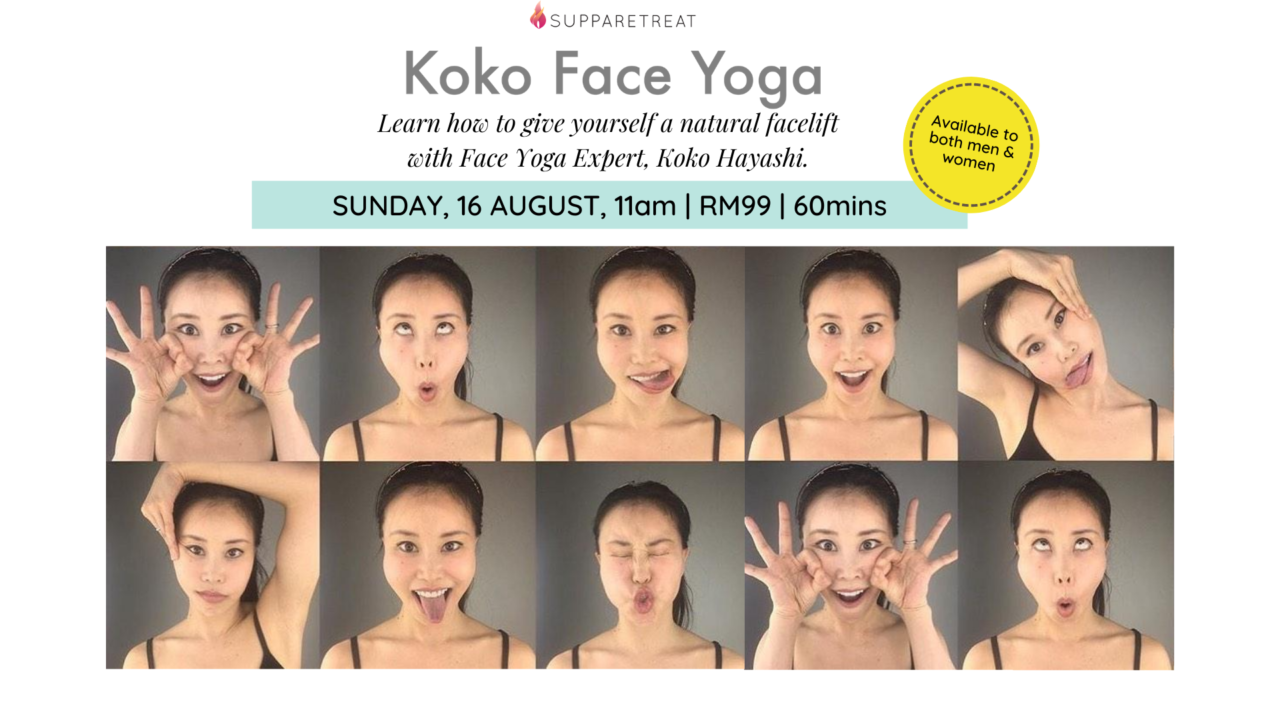 Koko Face Yoga
16 August, 2020 @ 11:00 am
-
12:00 pm
UTC+8
WHAT IS FACE YOGA?
Face Yoga is a natural alternative to Botox and Plastic Surgery. These facial exercises when practiced regularly will help keep your face looking younger for longer. Consider this: you work outto keep your body toned and in shape, why shouldn't you be doing the same for your face?
Face Yoga involves a routine of facial movements and massage which sculpts and tones facial muscles, much like an all natural face lift. These exercises strengthen the facial muscles, as well as stimulate collagen and elastin production, resulting in fuller-looking and firmer facial contours. You'll also notice a clearer, more radiant complexion thanks to the increase in blood circulation which helps oxygen and essential nutrients reach skin and muscle tissue.
WHO IS KOKO HAYASHI?
Born and raised in Japan where Face Yoga has been popular, Koko Hayashi has been practicing Face Yoga over a decade and has started teaching since 2018.
She had a plastic surgery failure at the age of 27. A plastic surgeon had advised her to get a chin implant for a more elongated facial look. Once she decided that she wanted to have it explanted, her chin never went back to its original shape. Her chin became slightly distorted and tilted to one side. This is what inspired her to pursue natural beauty tactics, such as Face Yoga.
In case there is any questioning her credibility, fair warning: you can catch her on Good Morning America, Magic for Humans on Netflix, ABC, Little Women LA, and Keeping Up With The Kardashians–just to name a few! Her clients include Kim Kardashian and her class was selected as the most popular yoga class at The Yoga Expo 2019! Koko is a CIDESCO license holder and her Youtube videos alone have generated over 17M in total views!
---
TIME ZONES
If you're living in a different part of the world these are the times for you:
Saturday 8:00pm (Pacific Time) Los Angeles, Vancouver
Saturday 10:00pm (Central Time) Texas
Saturday 11:00pm (Eastern Time) New York
Sunday 8:30am India
Sunday  11:00am Hong Kong, Singapore, Malaysia
Sunday 12:00pm Japan
Sunday 1:00pm Sydney