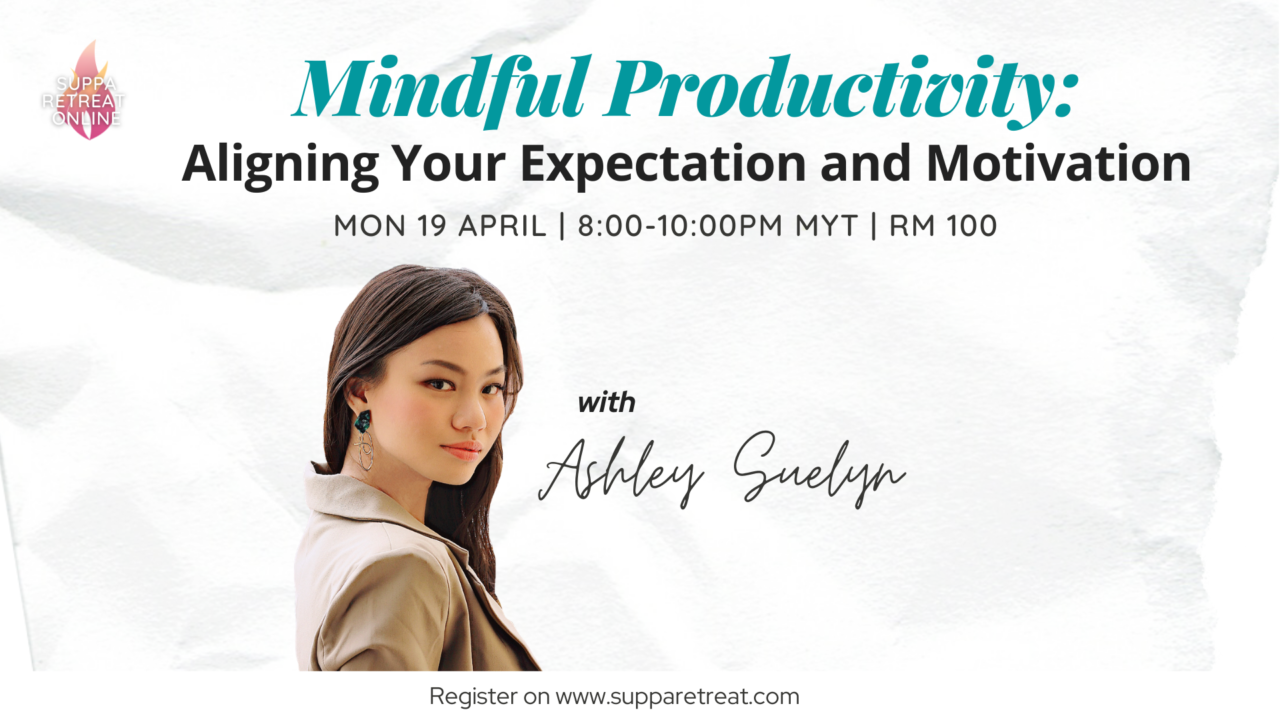 Mindful Productivity: Aligning Your Expectation and Motivation
19 April @ 8:00 pm
-
10:00 pm
UTC+8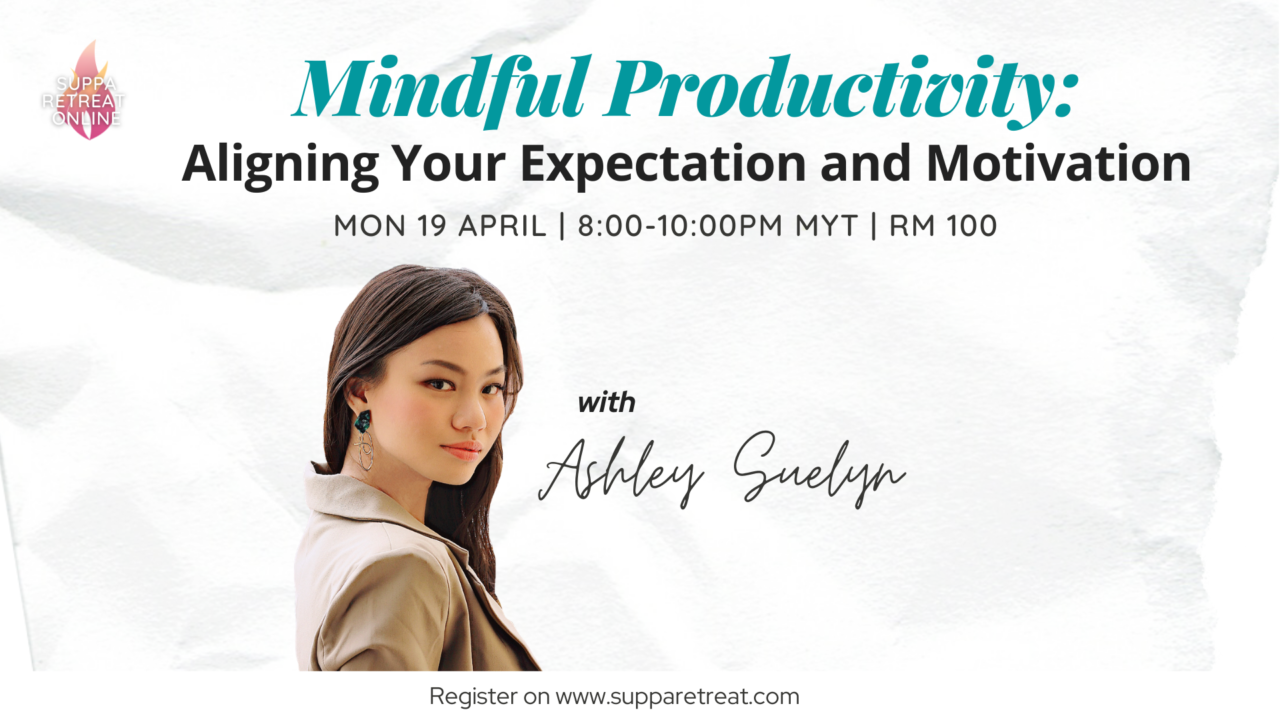 Each of us rely on our thoughts and feelings in hope that we will be able to make good decisions for ourselves when the time comes. Our mind is made up of core values and habits, both good and bad, which contribute towards our decision-making process.
This module consists of frameworks that will help you understand how your mind is wired and how you perform at your highest and lowest peak of energy. You will learn to strategize and find a formula to sustain good decision-making habits, especially when it comes to allocating time and achieving your short and long-term goals.
Understanding other people's expectations and your own is the beginning of a more mindful approach towards your goals. Discover a more strategic, systematic, and sustainable way to getting things done.
ABOUT THE COACH
Ashley is a corporate entrepreneur and activist. Having obtained an Actuarial Science degree and an MBA, she started her career as an underwriter but later pivoted towards corporate strategy, business development, project management, and entrepreneurship. She founded The Real Planner, a social innovation firm and productivity consultancy in July 2016.
Being a Type A go-getter and hustler, Ashley explores new things daily and aims to unleash everyone's true potential. Apart from being a TedX speaker and self-care advocate, she is also a fitness and health enthusiast. She hopes to empower more people to be unapologetically ambitious and to be the best version of themselves.