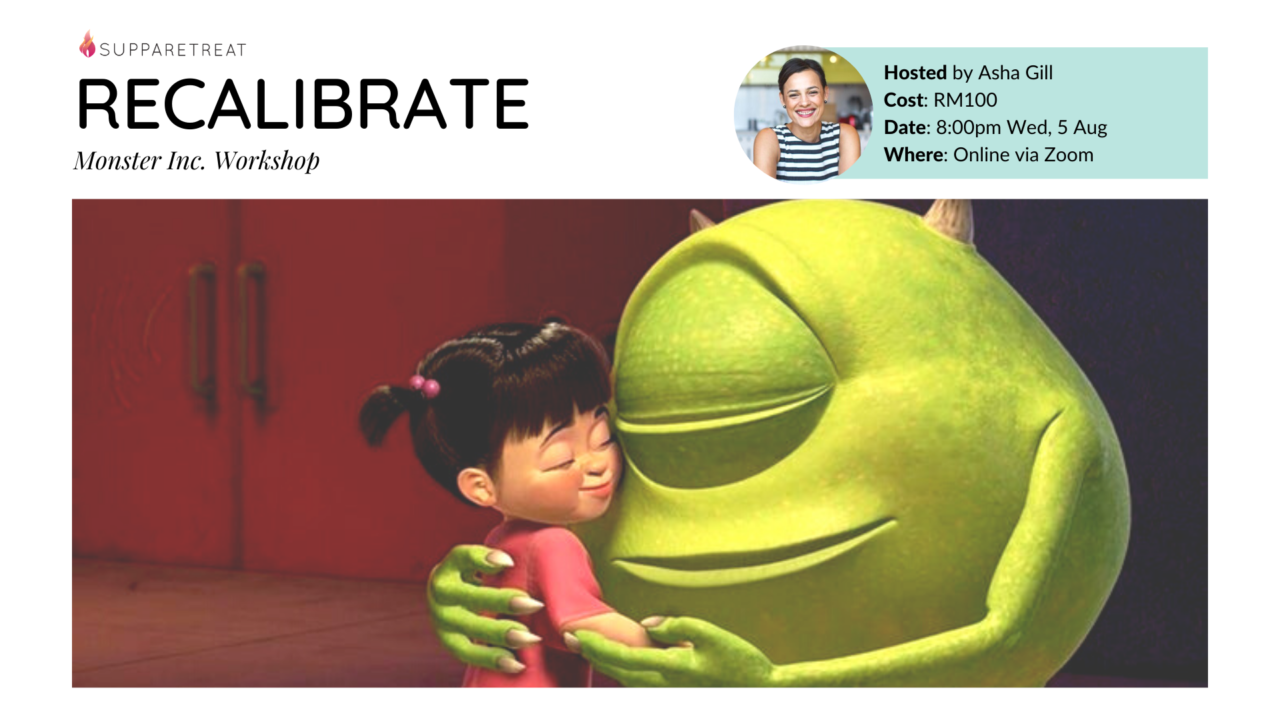 Recalibrate: Monsters Inc
5 August, 2020 @ 8:00 pm
-
10:00 pm
UTC+8
Monsters Inc – Workshop #4
What to Expect:
There is no such thing as good or bad, positive or negative. All that's important is whether or not that 'thing' is working for you.
When you can believe that your past, mistakes, or aspects of yourself you don't like, are nothing to be ashamed of, let alone hidden away like your own version of Mr. Hyde, your baseline of happiness goes up exponentially.
Radical acceptance of who you are now, is going to allow you the freedom to grow into your best you next.
Wouldn't it be wonderful to finally understand that the parts of ourselves we think of as our 'monsters' are actually our allies in disguise?
In this session you will:
Discover why we have monsters and what they are here for.
Learn how they are actually allies in disguise.
Understand what they represent, are attempting to do for us even if the result is self-sabotage.
Learn how to uncover the root issue.
Experience an integration exercise for radical acceptance.
Experience live coaching in this session.
Who will Benefit?
If you struggle with jealousy, anger, or insecurity, this can help you be much more at peace with where you are at.
If you feel ugly, not good enough, have self-loathing, this can help you find your light and feel ready to shine.
If you are in conflict with yourself, trying to 'be' positive, when you are secretly feeling the opposite, this can help you start creating more alignment in yourself and with your life.
This workshop is for anyone who is secretly struggling and would like to be able to say 'this is me, take it or leave it'.
NOTE: If you are unable to attend for any reason, please give us at least 12 hours notice, we will be able to defer your payment for the next event. If you do not respond within 12 hours of the start the event, your payment will be forfeited.