Jujumello presents: Relationship Salon Intimacy Series
1 September, 2020 @ 8:00 pm

-

10:30 pm

UTC+8

RM60 – RM300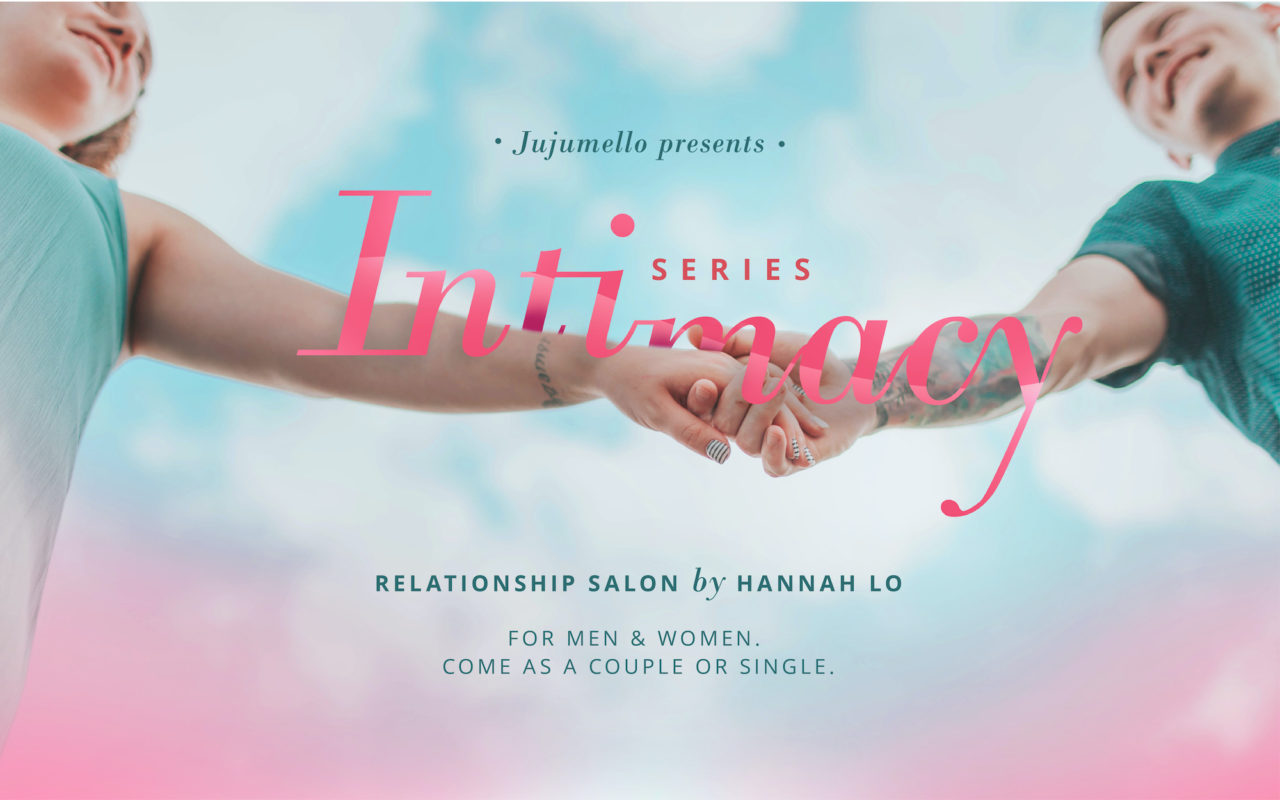 For men & women. Come as a couple or single.
Ep 1: The Four Types of Attraction | 18th Aug
In this first session, Hannah will describe how attraction actually works by revealing four main types. Discover what creates that electricity and magnetism to a person and what switches it off. Understand how to discern between ego and soul attraction and as couples why we get turned off or turned on in our relationships. P.S… none of the four types of attraction are physical.
Ep 2: When Intimacy is Withheld | 1st Sept
Going through periods of not having sex in a relationship is something most of us face at some point but why does it happen and what do we do if we feel rejected or stuck because of it? In this session Hannah will explain common but often misunderstood reasons why our interest dips and changes with each other and what to do if your partner isn't interested in being intimate or when you're the one who's not interested.
Ep 3 : Spice up Your Love life | 15th Sept
with special guest Tantric Coach Danielle Ajanta 
Join Danielle and Hannah as we walk you through #6 sexy tantric exercises to bring more passion and playfulness into your sex life. Discover the secrets to the ultimate sexual arousal for you and your partner, as well as some top tips for opening you both up to more magical love making.
Ep 4 : Sex and Communication | 29th Sept
with special guest Tantric Coach Danielle Ajanta When it comes to sex, how do we ask for what we want without sounding demanding? How do we say what we don't want without hurting the other person's feelings?  In this session, Hannah & Danielle will be sharing various empowering practices to help you express your needs and desires in ways that can inspire and motivate your partner, instead of turning them off. Learn to play with verbal and non verbal cues and feel more confident when it comes to communication in the bedroom.