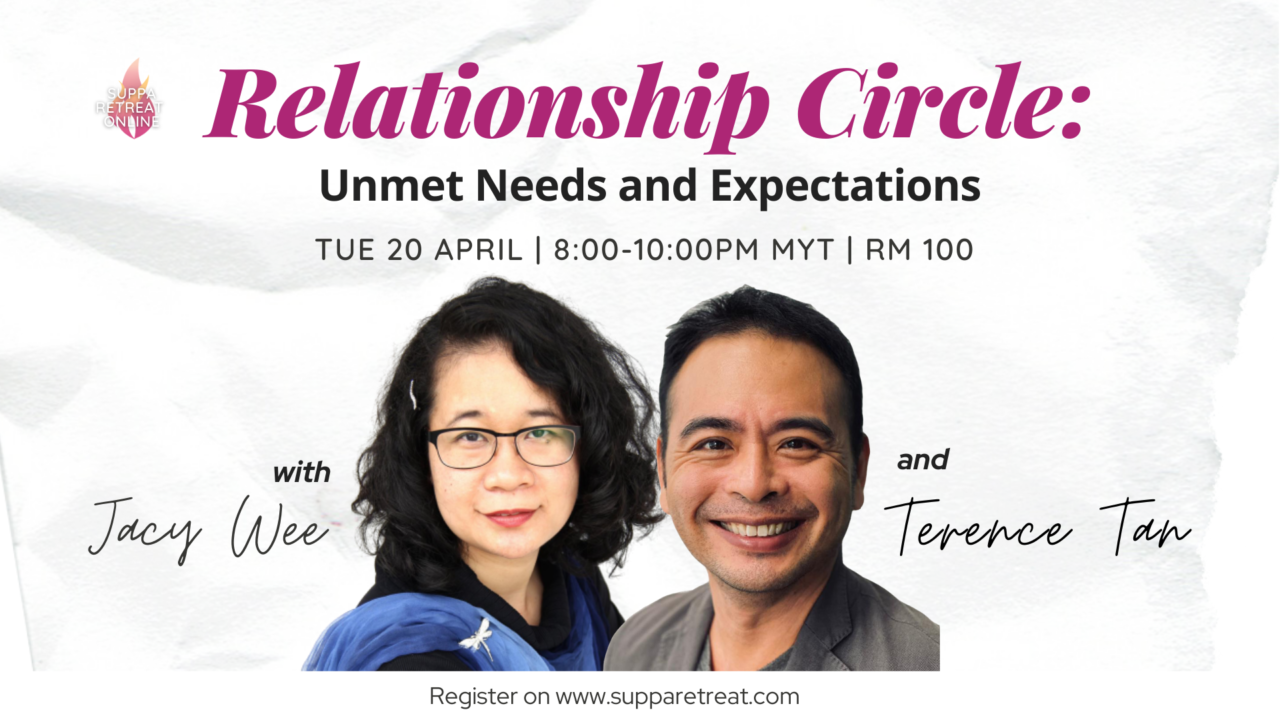 Relationship Circle: Unmet Needs and Expectations
20 April @ 8:00 pm
-
10:00 pm
UTC+8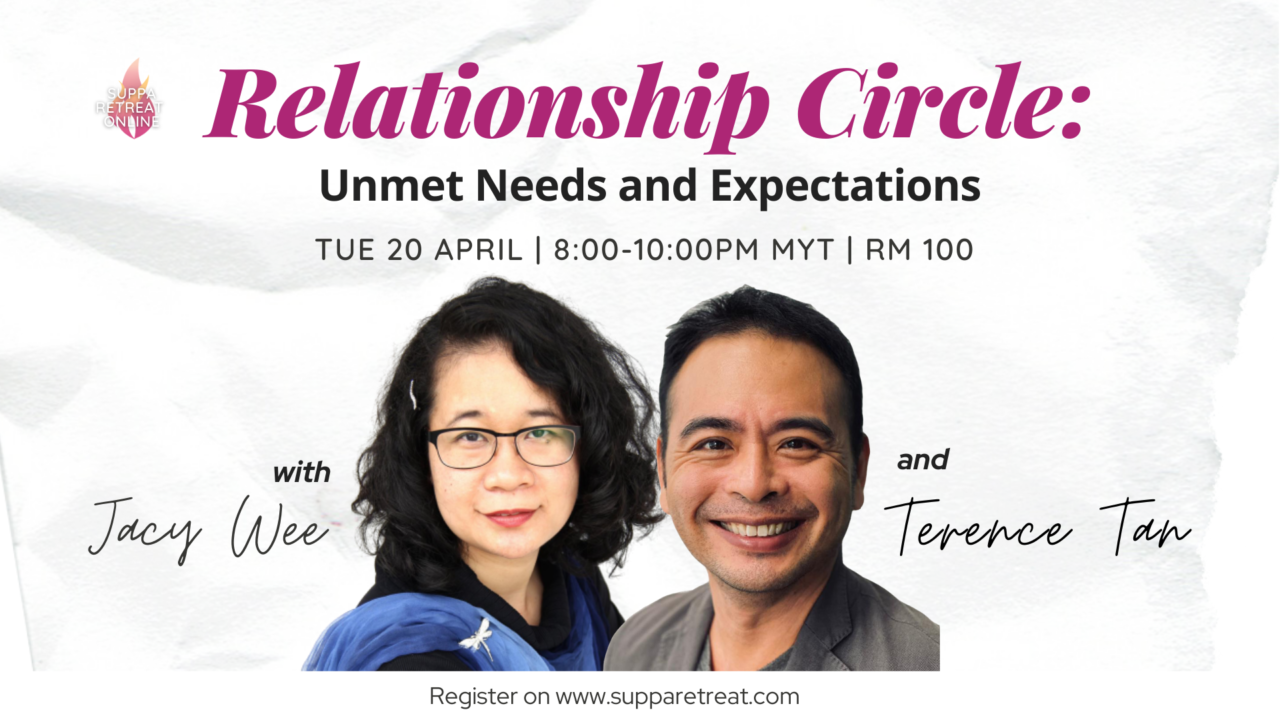 Unmet Need and Expectations
 Do you have expectations/needs that aren't being met that's causing you to lose that loving feeling?
Beneath every behavior there's a feeling. Beneath every feeling there's a need. When we meet that need rather than focus on the behavior, we begin to deal with the cause, not the symptom. Behind every complaint, there is an unspoken, unfulfilled request, you (or your partner) may want something, but don't know how to ask for it.
Over time, this unhealthy pattern can lead to breakdown and conflicts in relationships.
If you resonate with building a more conscious relationship that truly inspires and moves you at deeper levels, learning to dance the dance of intimacy with your partner (or future partner), living your highest purpose together while taking 100% responsibility for creating your happily ever after… join the upcoming Mars Venus Relationship Circle.
WHO IS IT FOR?
This experience is open to any gender.
WHY ATTEND?
Understand how to effectively communicate with your partner.
Learn how to better handle tension, stress or unresolved conflict.
Create greater alignment with your partner.
Maximum of 12 participants only, this will be done in an intimate setting.
During the session we will be focusing on:
How to communicate your unmet needs to your partner
How to manage your expectations in a relationship
Reviving your relationship when it's at the stage of boredom
METHODOLOGY
Every participant is invited to dig deep and share based on the topic of the particular circle. Cameras are on for the entire duration so everyone will feel safe. Learn from our coaches as we dive into topics that will be thoughtfully curated and carefully held.
DURATION
120 mins
---
COACHES
Jacy Wee has dedicated her life's work to change the world, one relationship at a time.
As a certified Life & Relationship Coach from Mars Venus Coaching (founded on the principles of Dr. John Gray, a leading relationship expert and author of the best selling Men are from Mars, Women are from Venus series), Jacy works with her clients to find clarity and self-acceptance, so that they can experience deeper levels of emotional connection, understanding, vulnerability, authenticity and trust together.
Intuitive and spiritual, Jacy also integrates her experiences as a Reiki practitioner and the Power of Releasing, a powerful process to release negative emotions, limiting beliefs, and conditioning in the subconscious, to help guide and clear her clients' emotional blocks, let go of underserving mindsets and regain more personal power in their lives
Terence Tan is a transformational trainer, coach and facilitator.
Over 5000 hours of training hours invested in (Coaching, Facilitation and Presentation, NLP, Breathwork, Body Work, Emotional Work, Entrepreneurship and many more) and over 10000 hours practicing the trade with thousands of clients in the last 20 years. You will be able to benefit from Terence vast experience to move you from your blocks of anger, fear, doubts, left out, sadness, guilt, humiliation, righteousness and many more… to being unstoppable and experience more love, joy and fulfilment in your life and relationships.  Very much aligned to that is his mission- to  empower them to express those gifts in a way that serves humanity, create more wealth and fulfilment for themselves and others. Terence has the innate gift to see beyond the surface and into a deeper realm, thus exposing what's in the way of people achieving their goals.