Somatic Journey II: Transforming Out of Trauma
11 December, 2020 @ 8:30 am

-

10:30 am

UTC+8

RM150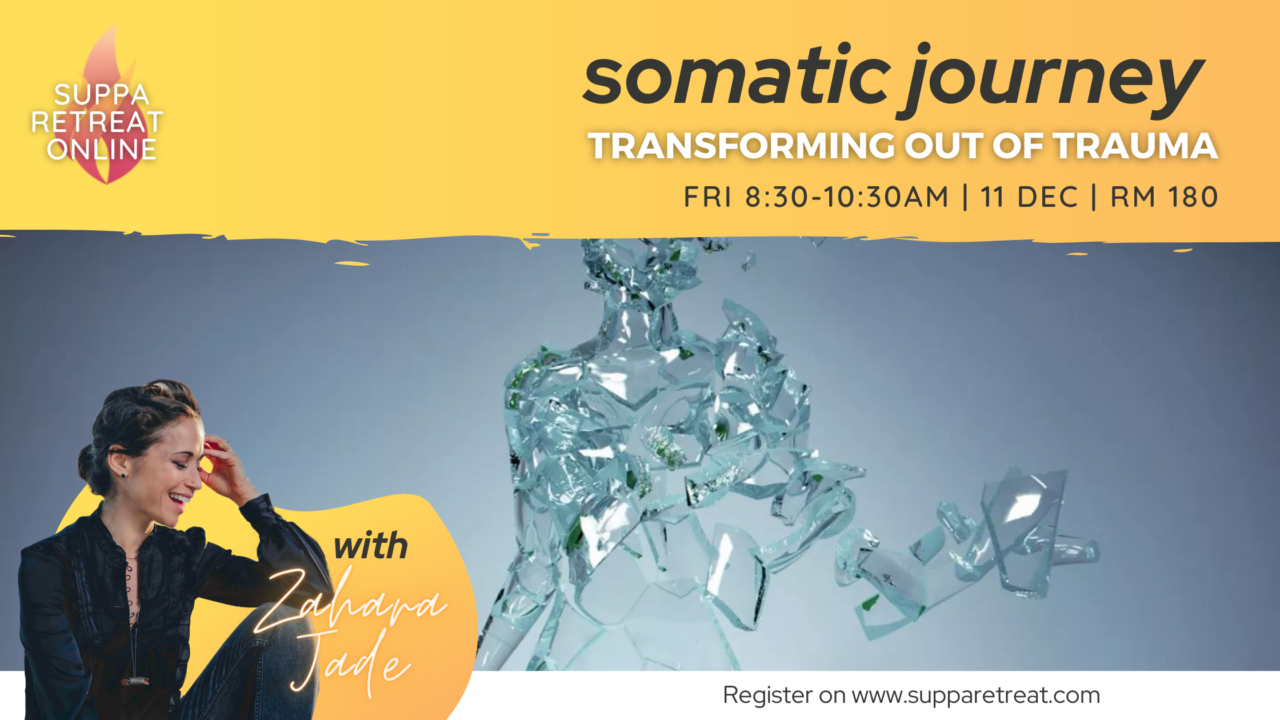 Post-Traumatic Transformation
During Part II we will discuss how trauma can be used for transformation and to create purpose in one's life. Zahara will share tools and practices for participants to use during the workshop (and afterward) to cultivate more transformation in their lives at home. During this workshop, I will also host a Truth Catalyst™ Somatic Journey to digest embodied trauma and raise collective consciousness.
Post-traumatic transformation – how it differs from post-traumatic growth and why we are talking about it now. All the ways we can find meaning through crisis – this is the bulk of my discussion, where Zahara will provide examples, plus practical, applicable solutions people can implement into their lives to begin to find meaning:
Mindset, Hope, Optimism,
Fixed mindset vs. dynamic growth mindset,
Open to new opportunities (and why trauma shakes up our routine)
Resilience, Connection to nature, Community support, Radical honesty,
Experiential learning (Somatic therapy/movement),
Narratives, Spirituality, and Religion
Men and women
Anyone who is ready to transform past wounds
Anyone who has felt affected by the pandemic
Anyone who believes they have been affected by childhood, individual, historical, intergenerational, or collective trauma
Those who live with daily symptoms (mind or body) and either don't know how to heal them or don't know the cause
Wish to do inner child/shadow work
Seeking freedom from the weight of overwhelming emotions
Want to create a sense of calm
Wish to connect with your inner wisdom and authentic self
Deeply desire a purpose-fueled life
---
Notes:
We will be recording this session but will only be recording the coach and not any of the attendees in the workshop.
We recommend that you turn on your cameras as our workshops involve a high level of engagement and participation among the coach and with each other.
Please be on time – each workshop via Zoom will be open 15mins before the start time.
Remember to bring pen/paper to take notes.