Mindful Productivity – Part 2
21 November, 2020 @ 10:00 am

-

12:00 pm

UTC+8

RM180 – RM499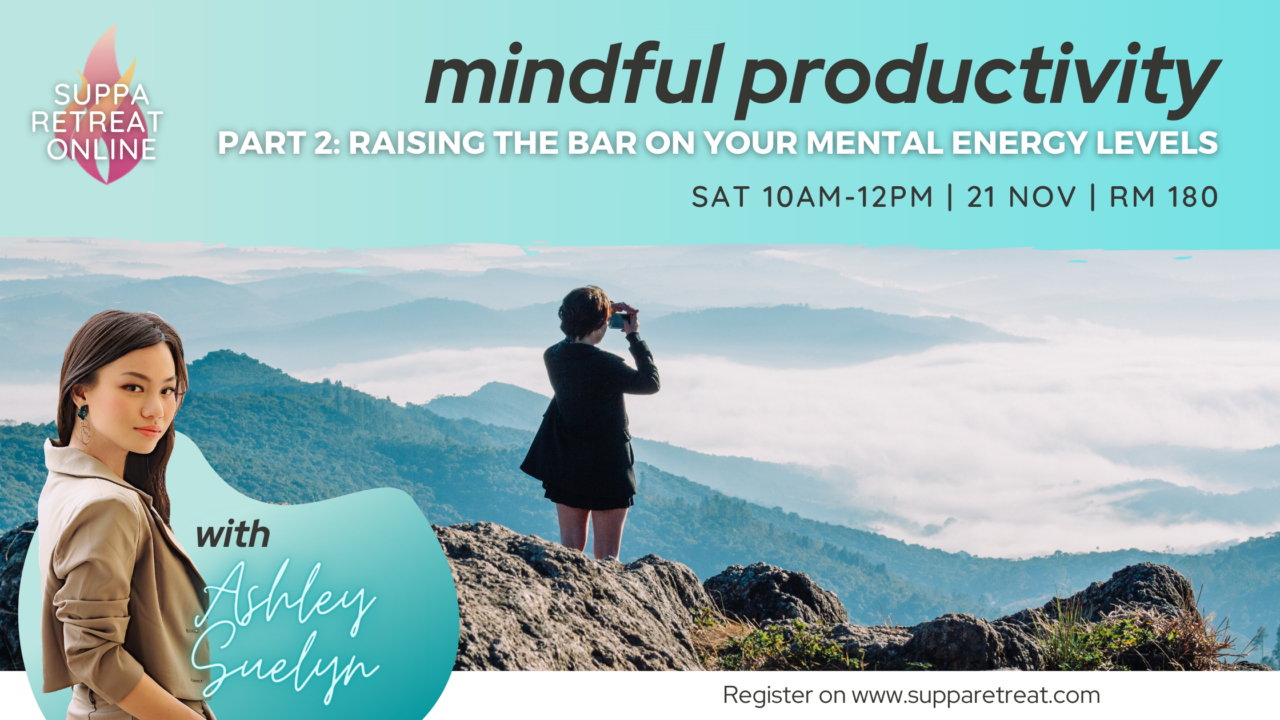 Part 2: Raising the Bar on Your Mental Energy Levels
In order to achieve our goals, we need to learn to achieve flow every single day. It is important to master the ability to modulate our mental energy levels according to our daily tasks to get more done optimally. This module teaches you everything you need to know about structuring your day and budgeting enough time in order to elevate your mental fitness.
A structured day promotes discipline so you can make time to expand your mental capacity. The better you are at consistently boosting your energy levels, the closer you are to levelling up your life goals. Automating some decision-making processes and creating good habits allow you to take on more commitments sustainably as well. Through this module, you will also learn how to synchronize your body's rhythmic patterns to match your lifestyle by taking control of your 24-hour cycle.
Reflection ♦♦
Mindset Shift ♦♦♦
Learning ♦♦♦♦
---
For those who have taken Mindful Productivity in September, this is a new module with new material.
Notes:
We will be recording this session but will only be recording the coach and not any of the attendees in the workshop.
We recommend that you turn on your cameras as our workshops involve a high level of engagement and participation among the coach and each other.
Please be on time – each workshop via Zoom will be open 15mins before the start time.
Remember to bring pen/paper to take notes.