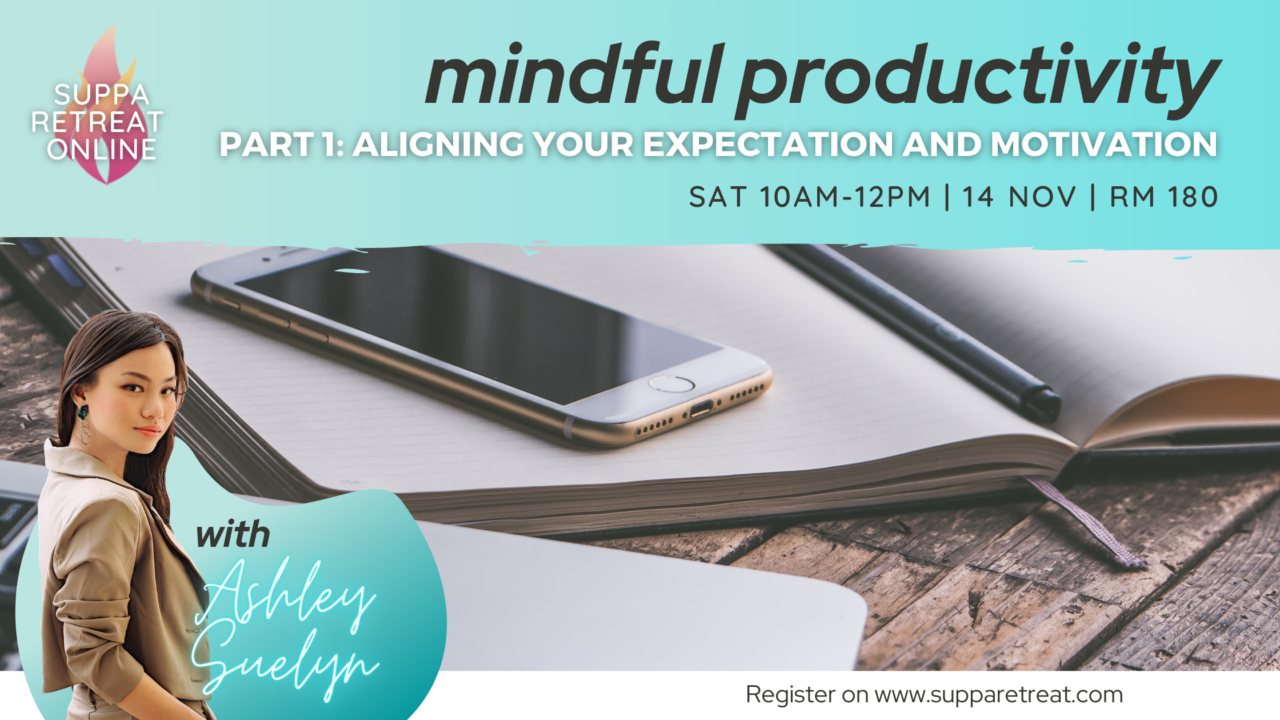 Mindful Productivity – Part 1
14 November, 2020 @ 10:00 am
-
12:00 pm
UTC+8
Part 1: Aligning Your Expectation and Motivation
Each of us rely on our thoughts and feelings in hope that we will be able to make good decisions for ourselves when the time comes. Our mind is made up of core values and habits, both good and bad, which contribute towards our decision-making process. This module consists of frameworks that will help you understand how your mind is wired and how you perform at your highest and lowest peak of energy.
You will learn to strategise and find a formula to sustain good decision-making habits, especially when it comes to allocating time and achieving your short and long-term goals. Understanding other people's expectations and your own is the beginning of a more mindful approach towards your goals. Discover a more strategic, systematic, and sustainable way to getting things done.
Reflection ♦♦
Mindset Shift ♦♦♦♦
Learning ♦♦♦
---
Notes:
We will be recording this session but will only be recording the coach and not any of the attendees in the workshop.
We recommend that you turn on your cameras as our workshops involve a high level of engagement and participation among the coach and each other.
Please be on time – each workshop via Zoom will be open 15mins before the start time.
Remember to bring pen/paper to take notes.