Have you been trying to get your spirituality to the next level? Why not spice things up with some crystals! We love using crystals to cleanse our space, relax and set intentions during the moon phases. Here are our favourite places to buy crystals because they are reliable, affordable and extremely versatile!
Wondrous Curations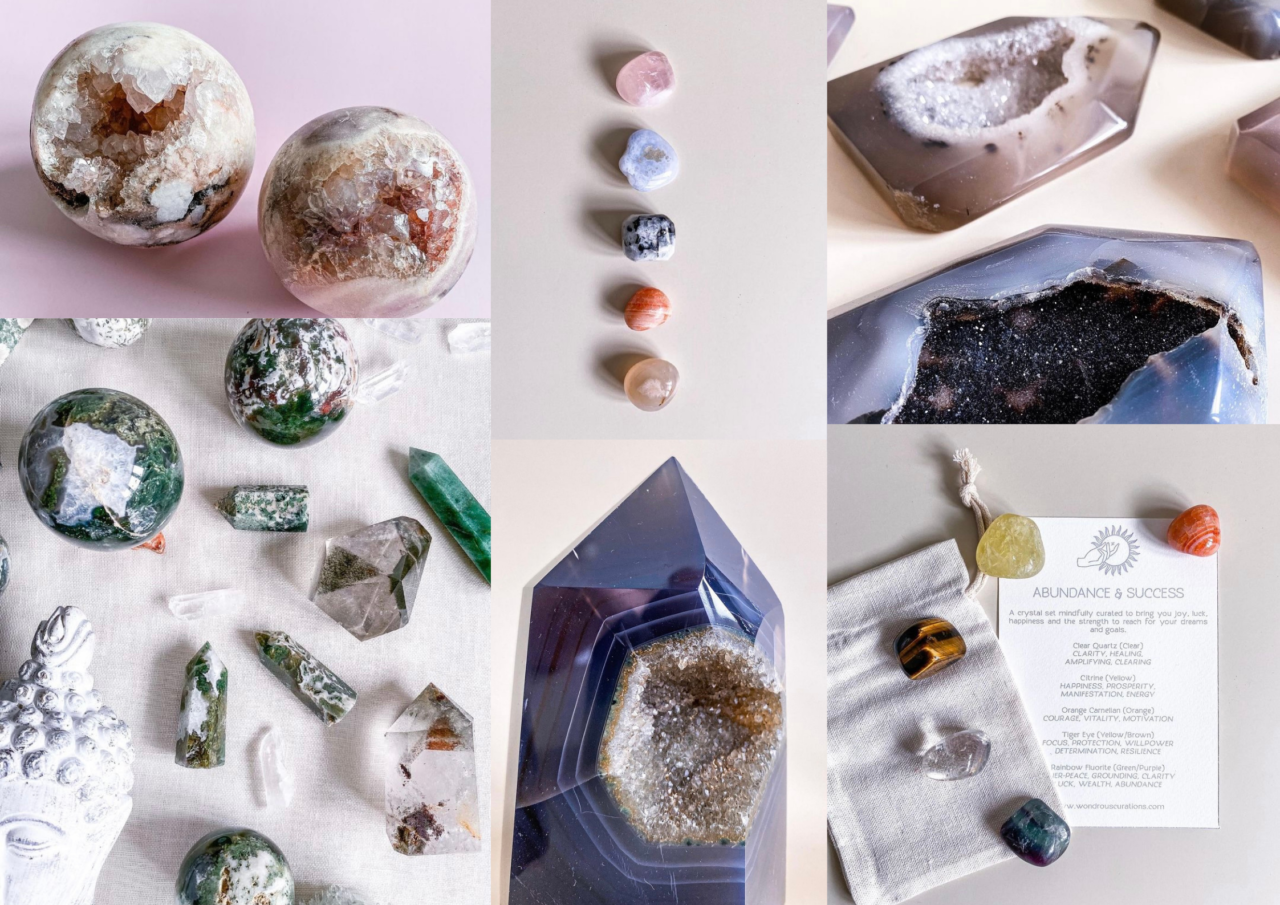 Wondrous Curations has everything your heart desires. They have an incredibly diverse collection of ethically sourced crystals, varying in sizes, colours and purpose. From crystal points to clusters to spheres and tumbling stones, you name it and Wondrous Curations will deliver!
If you're new to crystals, worry not! They offer bundles of small crystals connecting to a specific theme, like relaxation, chakra alignment and femininity, so that you can buy the ones you resonate most towards. They even have a starter kit, if you want to have a little taste of everything before you start investing more into crystals.  And if you need some guidance, check out their journal! They create articles that are all about crystals to help you on your journey. We have to say though, the best part is the FREE shipping we get to enjoy here in Malaysia! 
OhmBox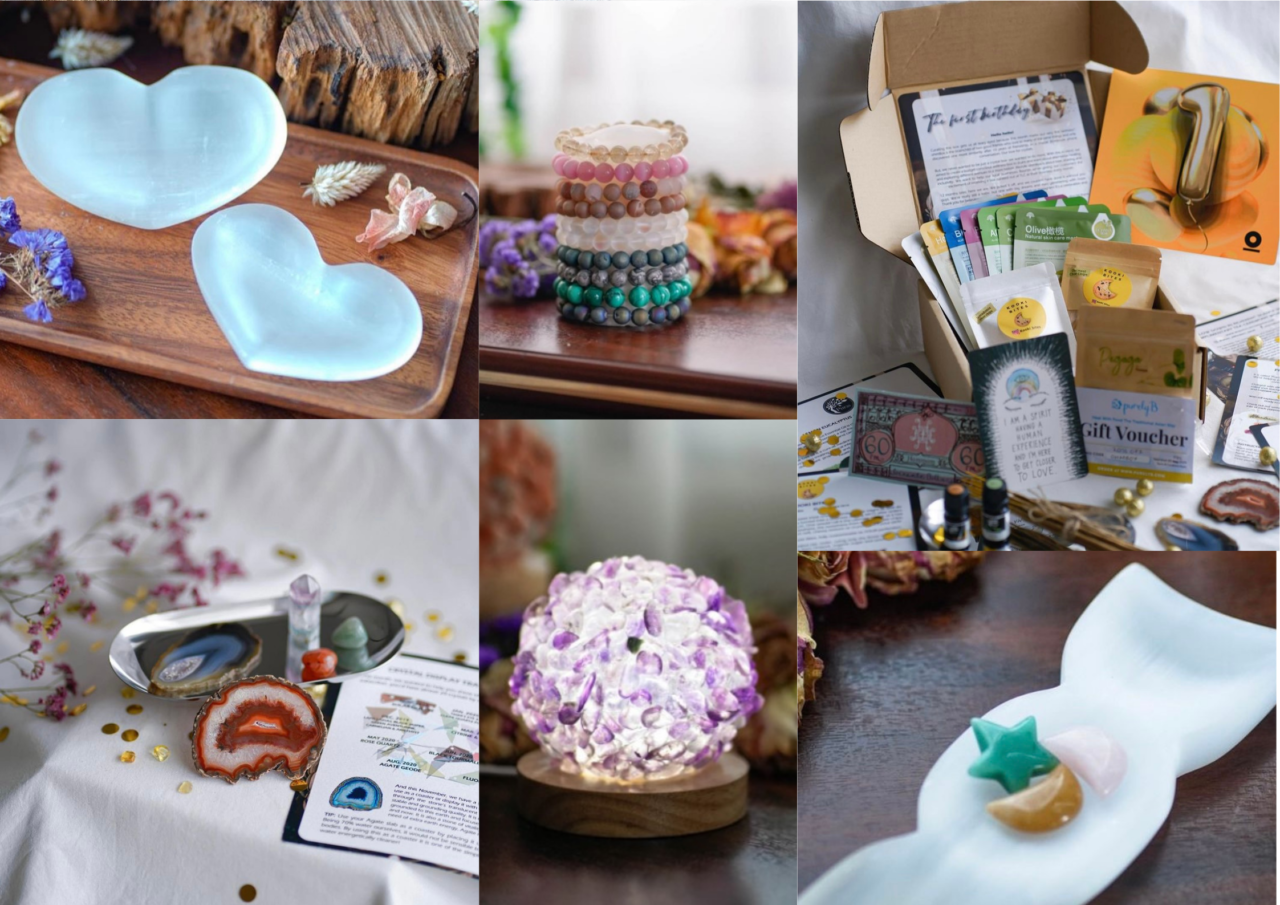 OhmBox offers a collection of interesting goodies, and luckily that includes crystals. They offer relatively smaller crystals as well as crystals incorporated in unconventional ways like: lamps, bracelets and necklaces.
Apart from purchasing crystals on their own, you can try out what they're known for: Ohmboxes! Ohmboxes and basically beautifully curated boxes that contain multiple wellness-related items, including at least one crystal. Each box is centered around a theme, and a new one is released every month. You can have a one-off subscription, meaning for the current month only, or have a 3,6 or 12-months subscription and receive your box right to your doorstep. 
Moonstruck Crystals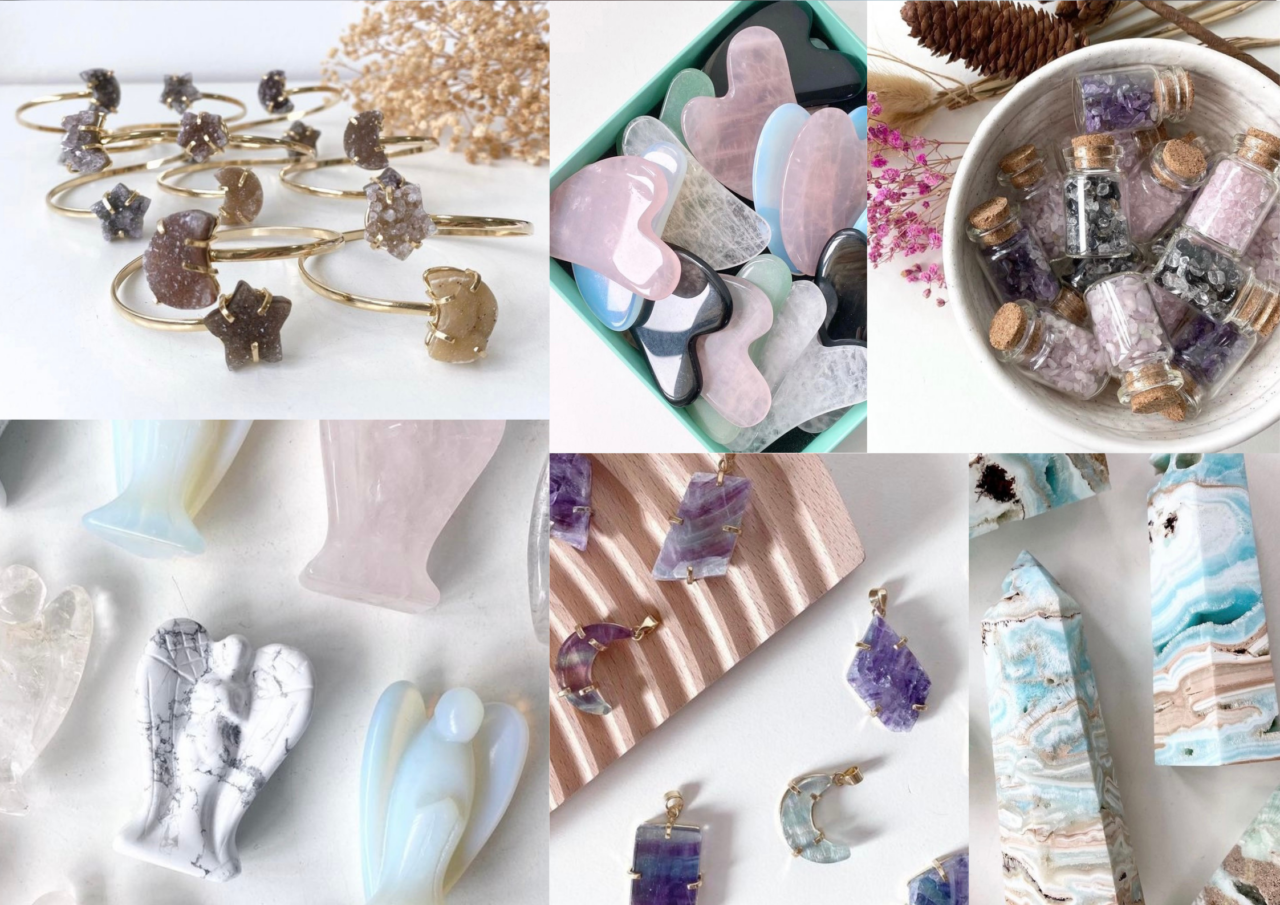 Moonstruck Crystals' pieces made us FALL IN LOVE! Not only that you can find all sorts of beautiful crystals, but some come with a special twist. Their carvings, which are crystals made into detailed shapes, make them a store you must check out. Their gorgeous shapes make them great to be used as decor too, and who doesn't love spicing up their space every now and then?
You could also find crystals in other functional forms, like jewellery and even facial tools . We are loving all these 2-bird, 1-stone options! They also have a physical store, so you can enjoy a full-on shopping experience. 
Moolamala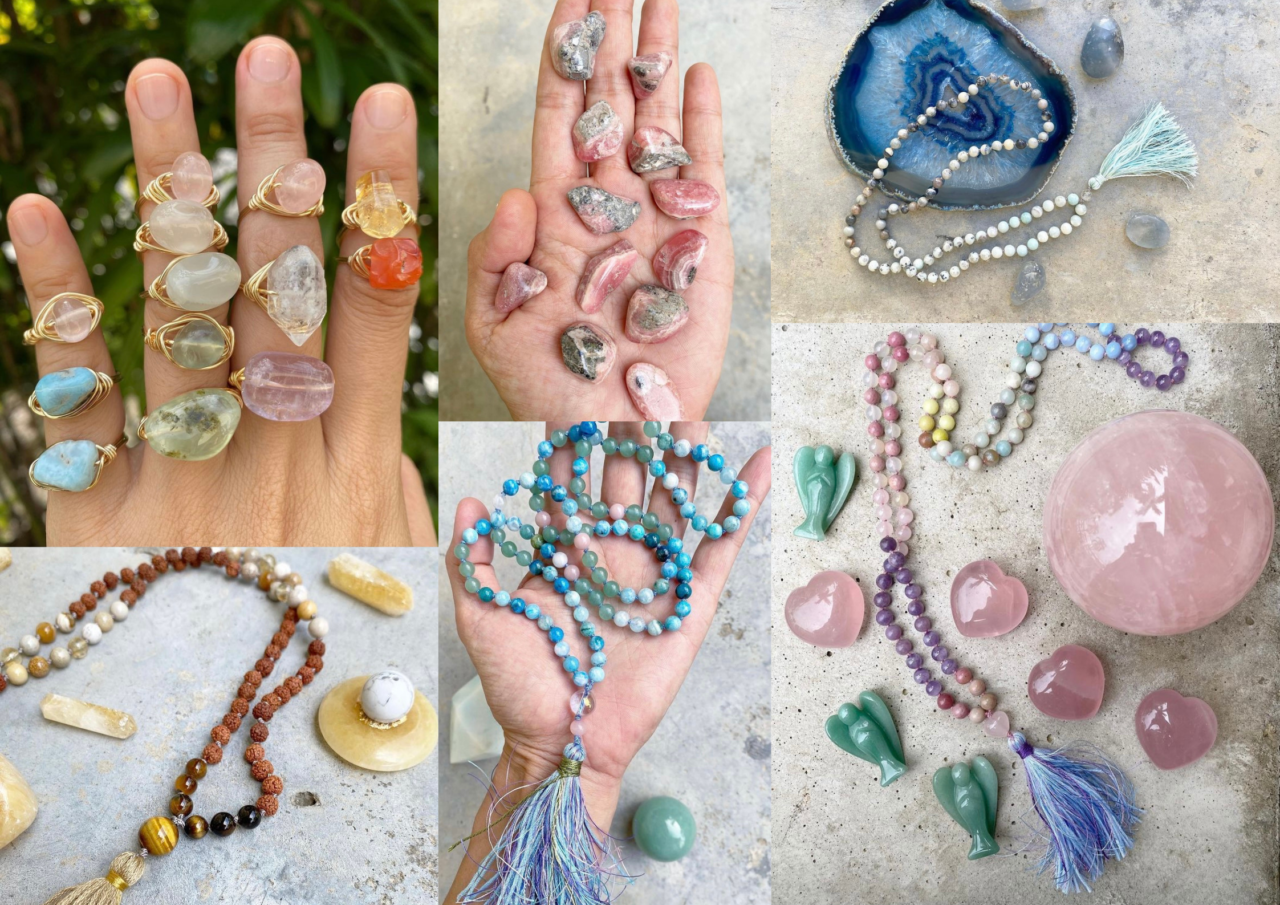 Moolamala is also a place to look out for when you're crystal shopping. Their offerings include raw stones, spheres and tumbling stones. They also have crystal massage sticks that you can be used for pain relief, and that's definitely a one of a kind product!
Their crystal range is awesome, but we must say that their malas are something else. A mala is basically a rosary or prayer beads, but Moolamala creates them out of crystals. You can use it for praying, wear it like an accessory or even use it as decor at your place. They come in many different crystals that all channel different energies. So, it's a mala that's also charged with healing powers, how cool is that?